Buy 4 bottles of Jackson's 12 in 1 and save 5% plus get free shipping (in US and Canada)!

12 in 1 Cell Salt Combination
What it is
Jackson's 12 in 1 (DIN-HM 80110780) Cell Salt Combination. Contains all twelve tissue cell salts in one preparation.
Why it's special
The first Certified Vegan (vegan.org) 12 in 1 combination tissue cell salt. An overall cellular tonic to help the body absorb and replenish minerals and electrolytes. It can be a daily support to aid the absorption of nutrients and to improve energy levels, naturally. Great for post-workout and high performance athletes.
Good to know
Certified Vegan (vegan.org), Lactose-Free 12 in 1 Cell Salt Combination. Each batch is tested for quality and safety before sale.
Made according to the Homeopathic Pharmacopeia of the United States (HPUS).
100% sucrose pellets.
No fillers or additives like magnesium stearate, lactose, guar gum or acacia gum.
Amber glass bottles for maximum potency. 1% for the Planet member.
Medicinal ingredient (HPUS)

Calcarea fluorica 6X, Calcarea phosphorica 6X, Calcarea sulphurica 6X, Ferrum phosphoricum 6X, Kali muriaticum 6X, Kali phosphoricum 6X, Kali sulphuricum 6X, Magnesia phosphorica 6X, Natrum muriaticum 6X, Natrum phosphoricum 6X, Natrum sulphuricum 6X, and Silica 6X
 *Lactose is NOT used during remedy preparation.
Non-medicinal ingredient
Sucrose

Quantity
500 pellets per bottle (125 full doses or 250 half doses).
Directions for use
Use cap to dispense pellets. Allow to dissolve in mouth 1-3 times per day or as instructed by a health practitioner.
Adults and adolescents 12 and over: 4 pellets per dose
Children 1-12 years: 2 pellets per dose. Dissolve dose in a small amount of water before administration to children under 5.
For more information on how to get started using cell salts, click here.
Warnings
Consult a health care practitioner before use if you are pregnant or breastfeeding. Consult a health care practitioner if symptoms persist or worsen. Keep out of reach of children.
Claims made from traditional homeopathic references, not scientific evidence.
Customer Reviews
03/09/2023
emilie d.

Canada
Experience using the item..
Experiencing more BM lately, not sure if that is suppose to happen? Sleep seems a little better as well, and a bit more energy.
02/20/2023
Alice D.

Canada
Great Product
This is the first time I bought Jackson's products and I'm very satisfied. The shipping time was very quick too!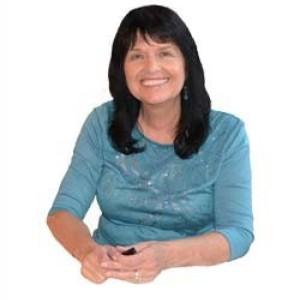 EW
02/11/2023
Elaine W.

United States
12 in 1 Vegan Cell Salts
Love this product. I take 10-12 pellets 2 or 3 times per day. I put some in my water bottles. I can tell when I forget to take it. I have more energy and I feel more balanced. These are natural electrolytes. I carry a bottle with me everywhere!
01/12/2023
Cindy H.

Canada
12in 1
I ordered the 12 in 1 because I figured I needed more than one! I also want to give it to my husband and the 12 in 1 was going to be easier to get it into him than individual salts. So far all is going well, maybe a tad early to know for sure. Shipping was fast!
10/29/2022
Elaine P.

United States
What's not to love about a bundle of 12 in 1
I really like taking the 12 in 1 every day prior to exercising. I am a very energetic person and enjoy the extra burst of energy I have while doing my workouts. I also feel if I think I'm getting sick by taking the 12 in 1 I'm covering all my bases and most of the time whatever it is I felt just passes.