Jackson's #2 Calc phos 6X (Calcium phosphate) - Certified Vegan, Lactose-Free Schuessler Cell (Tissue) Salt
$16.00
Calc phos and Bone Health

What it is
Jackson's Mineral Salt #2 Calcium phosphate (Calc phos 6X) DIN-HM 80083313. Also known as Schuessler's Tissue Cell Salt #2 and used as a homeopathic supplement.
Why it's special
According to Dr. Schuessler and other homeopathic references, Calcarea phosphorica (Calc phos) is an important mineral salt in the body related to bone health and nutrition in the body. Bone problems, growing pains, fractures, late dentition, anemia, and digestive problems are all related to an imbalance of this salt in the body.
Good to know
Certified Vegan (Vegan.org) Calc phos 6X. Each batch is tested for quality and safety before sale.
Made according to the Homeopathic Pharmacopeia of the United States (HPUS).
100% sucrose pellets.
No fillers like magnesium stearate, lactose, or acacia gum.
Amber glass bottles for maximum potency. 1% for the Planet member.
Medicinal ingredient (HPUS)
Calcium phosphate (Calcarea phosphorica 6X) DIN-HM 80083313.
*Lactose is NOT used during remedy preparation.
Non-medicinal ingredient
Sucrose

Quantity
500 pellets per bottle (125 full doses or 250 half doses).
Directions for use
Use cap to dispense pellets. Allow to dissolve in mouth 1-3 times per day or as instructed by a health practitioner.
Adults and adolescents 12 and over: 4 pellets per dose.
Children 1-12 years: 2 pellets per dose. Dissolve dose in a small amount of water before administration to children under 5.
For more information on how to get started using cell salts, click here.
Warnings
Consult a health care practitioner before use if you are pregnant or breastfeeding. Consult a health care practitioner if symptoms persist or worsen. Keep out of reach of children.
Claims made from traditional homeopathic references, not scientific evidence.
Customer Reviews
12/01/2023
ROBERT A.

United States
Get some!
These little dots are good for you. Read the books and get that salt.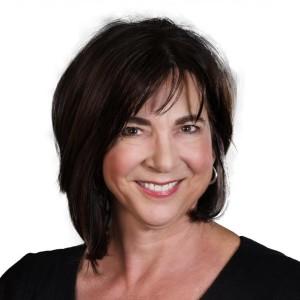 LF
07/13/2023
Lauren F.

United States
No more muscle cramps with the potassium, calcium, and magnesium cell salts!
I'm on a keto diet and it can be tricky to get enough potassium. I wondered if the muscle cramps in my legs were from this, but to find a good potassium supplement is difficult. So when my doctor recommended I get ALL my minerals from cell salts, I was intrigued. He suggested I ditch my large horse pills of calcium and magnesium and replace them with calcium and magnesium cells salts, along with a potassium cell salt. My cramping stopped within a day of taking these! I've been on the new regime of calcium, magnesium and potassium cell salts for almost three months now and I love it! I do take an extra dose of the potassium (4 pills 4 times per day, instead of 3 times per day). I love how bioavailable and safe the cell salts are to use. I'm never going back to regular mineral supplements! Thank you for making these!!
05/11/2023
Rachael O.

United States
Love my cell salts!
I love my new cell salts from Jackson's Naturals. They came on time and were exactly as I expected. They are packaged in beautiful glass bottles and I love the crunch of the little pills. The cell salts have helped my family with so many things and I will continue to order from Jackson's Naturals.
12/30/2022
Hollie B.

United States
Great product!
These taste great and are easy to incorporate into your daily routine! I use them for teeth and bone strength.
12/26/2022
Jackie G.

Canada
Broken pellets
Great products. Always quick shipping. I bought several this time and found that the majority of the pellets in all the bottles were broken. Made it a bit difficult to dose.