Jackson's #6 Potassium phosphate (Kali phos 6X) - Certified Vegan, Lactose-Free Schuessler Cell (Tissue) Salt
$15.00
Kali phos and Nerve Nutrient

What it is
Jackson's Mineral Salt #6 Potassium phosphate (Kali phos 6X) DIN-HM 80083295. Also known as Schuessler's Tissue Cell Salt #6 and used as a homeopathic supplement.
Why it's special
According to Dr. Schuessler and other homeopathic references, Kali phosphoricum (Kali phos) is an important mineral salt in the body for nervous system health. Headaches of a nervous origin, sleeplessness, depression, anxiety, and weariness from overtaxed nervous system are all related to an imbalance of this salt in the body.
Good to know
Certified Vegan (Vegan.org) Kali phos 6X. Each batch is tested for quality and safety before sale.
Made in the USA according to the Homeopathic Pharmacopeia of the United States (HPUS).
100% sucrose pellets (made from Certified Organic, non-GMO Kosher beets).
No fillers like magnesium stearate, lactose, or acacia gum.
Amber glass bottles for maximum potency. 1% for the Planet member.
Medicinal ingredient (HPUS)
Potassium phospate (Kali phosphoricum) 6X DIN-HM 80083295.
Non-medicinal ingredient
Sucrose (made from Certified Organic, non-GMO Kosher beets grown in Europe)
Quantity
Approximately 500 pellets (1-3 months supply when taken 1-3 times per day).
Directions for use
Use cap to dispense pellets. Allow to dissolve in mouth 1-3 times per day or as instructed by a health practitioner.
Adults and adolescents 12 and over: 4 pellets per dose.
Children 1-12 years: 2 pellets per dose. Dissolve dose in a small amount of water before administration to children under 5.
For more information on how to get started using cell salts, click here.
Warnings
Consult a health care practitioner before use if you are pregnant or breastfeeding. Consult a health care practitioner if symptoms persist or worsen. Keep out of reach of children.
Claims made from traditional homeopathic references, not scientific evidence.
Customer Reviews
Excellent product and service
I recently changed my homeopathic tissue salt company to Jackson's Naturals. I'm very pleased with my choice. My clients are very happy with the product, support team provides excellent service with handling the orders and shipping the products in a timely manner. Dr Salzarulo and team
01/16/2022
Zac P.

New Zealand
Fantastic Product
Good taste, works very well.
01/19/2022
Jackson's Naturals
Thanks for leaving a review and your continued business, it's much appreciated!
10/07/2021
Ashleigh W.

Canada
A healthier way to enjoy the miracle of tissue salts, for the planet, and for us!
I love the glass bottles, and prefer glass containers for everything I ingest and rub into my body. For my health, and the health of the planet I love, glass keeps products pure from leeching otherwise plastic chemicals, its fabulous for the option of re-purposing the glass bottle or jar, and recycles clean without residues ending up in our soils and precious waters. The smooth, non-chalky, lovely tasting pellets are amazing, and my my favourite 'energy remedies' for life! My mouth feels clean after taking them, and I feel aligned with my true nature from the energetic signature. I'm enjoying the new 12 in 1 product just now, especially for the exhausting times we're in at currently, and to stay balanced and harmonized. Thank you for your stellar presentation and taste from your magical version of the 12 tissue salts! :D Warmest gratitude, Ashleigh
10/08/2021
Jackson's Naturals
Wow, thank you so much for taking the time to write that lovely review. Having customers like you makes our job a pleasure to do everyday. We feel exactly the same about plastic too!!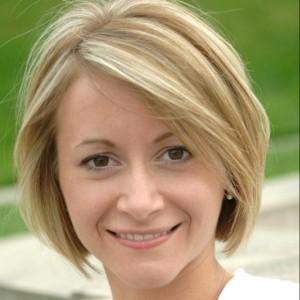 RR
09/22/2021
Rebekah R.

United States
Great products!
I've been using the cell salts and homeopathic remedies from Jackson's for several months and have been very happy to find excellent lactose-free options. Fantastic customer service also!
09/23/2021
Jackson's Naturals
Thank you for the kind review!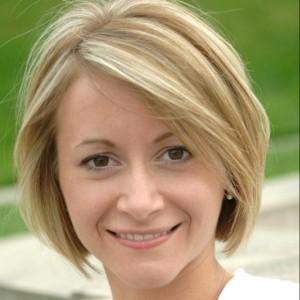 RR
08/04/2021
Rebekah R.

United States
Excellent quality!
I've been so happy to find Jackson's Naturals - I love using cell salts but because so many contain milk, I haven't been able to tolerate them well due to issues with dairy. I have had no such issues with Jackson's and have used #3,#6,#7, and #9 all with great results. Highly recommend! Very kind customer service, too.
08/10/2021
Jackson's Naturals
Thank you for the awesome review! We are happy you are happy :)