Jackson's #11 Nat sulph 6X (Sodium sulfate) - Certified Vegan, Lactose-Free Schuessler Cell (Tissue) Salt
$16.00
Nat sulph and Digestive Function
What it is
Jackson's Mineral Salt #11 Sodium sulfate (Nat sulph 6X) DIN-HM 80083306. Also known as Schuessler's Tissue Cell Salt #11 and used as a homeopathic supplement.
Why it's special
According to Dr. Schuessler and other homeopathic references, Natrum sulphuricum (Nat sulph) is an important mineral salt in the body for eliminating water and supporting healthy functioning of the liver, bile ducts, pancreas, and intestinal canal. Diarrhea, constipation, flatulent colic are all related to an imbalance of this salt in the body.
Good to know
Certified Vegan (Vegan.org) Nat sulph 6X. Each batch is tested for quality and safety before sale.
Made according to the Homeopathic Pharmacopeia of the United States (HPUS).
100% sucrose pellets.
No fillers like magnesium stearate, lactose, or acacia gum.
Amber glass bottles for maximum potency. 1% for the Planet member.
Medicinal ingredient (HPUS)
Sodium sulfate (Natrum sulphuricum) 6X DIN-HM 80083306.
Non-medicinal ingredient
Sucrose
Quantity
500 pellets per bottle (125 full doses or 250 half doses).
Directions for use
Use cap to dispense pellets. Allow to dissolve in mouth 1-3 times per day or as instructed by a health practitioner.
Adults and adolescents 12 and over: 4 pellets per dose.
Children 1-12 years: 2 pellets per dose. Dissolve dose in a small amount of water before administration to children under 5.
For more information on how to get started using cell salts, click here.
Warnings
Consult a health care practitioner before use if you are pregnant or breastfeeding. Consult a health care practitioner if symptoms persist or worsen. Keep out of reach of children.
Claims made from traditional homeopathic references, not scientific evidence.
Customer Reviews
Great product.
I've found all of Jackson's Naturals products to be high quality and effective. Plus the customer service is excellent and the shipping is always very fast. Thanks!
04/13/2022
Rebekah B.

Canada
Sleep and something more.
I have been using #11 as sleep support, and also because, as a Taurus, it is my birth salt (find some interviews with Barre Lando of Alfavedic/Alfacast, and/or look into the work of George Carey and Inez Perry for more on cell salts and the zodiac). As a first time parent of a now almost 3.5 year old (plus life in general), my sleep for the last nearly 4 years has been chronically interrupted and unrestful. Even when my kiddo finally started to sleep through the night consistently my sleep was fitful and disappointing. I started taking Nat Sulf twice daily and then read a recommendation to take it once an hour a few times leading up to bedtime. I started doing that as well, and after a week or two my sleep became settled and I finally woke up feeling rested. After a few more weeks of the extra evening doses, I dropped back to taking it twice daily. My sleep has continued to be good, kiddo permitting. It is more difficult to describe the shifts that I attribute to regularly taking my birth salt and bridge salts (those corresponding with the months a person not in the womb). There is an overall sense of wellness and returning to balance - of feeling calmer, more settled, less reactive (of course these things are also impacted by finally getting some rest, but it feels like something more). I also find that as my own energy becomes more balanced, and I am more aligned with and clear in my deeper/higher self, opportunities to make supportive, healing choices and information that encourages doing so seem more readily available. I think that I am more aware and receptive, but I also think that the shift in my energy is inviting those opportunities my way. I feel that as my own energy becomes more clear, less scattered and discordant, the natural ease, guidance and abundance of Creation can more easily influence my life.
09/16/2021
Zac P.

New Zealand
Great Product
Very happy works well.
09/20/2021
Jackson's Naturals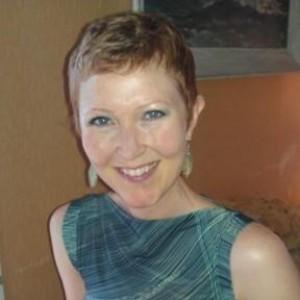 TM
06/22/2021
tracey m.

United States
Excellent Quality!
I'm extremely happy with my purchase & the customer service!
12/17/2020
Pauline L.

CA
Explosive behaviours
Good for liver, explosive behaviours associated with blockage of liver and/or gallbladder meridians, eases bloating in heavy, water-logged limbs associated with migraine